Five Tips For Installing A Ceiling Fan In A Small Space
Thinking about installing a ceiling fan? Here are some things you should know!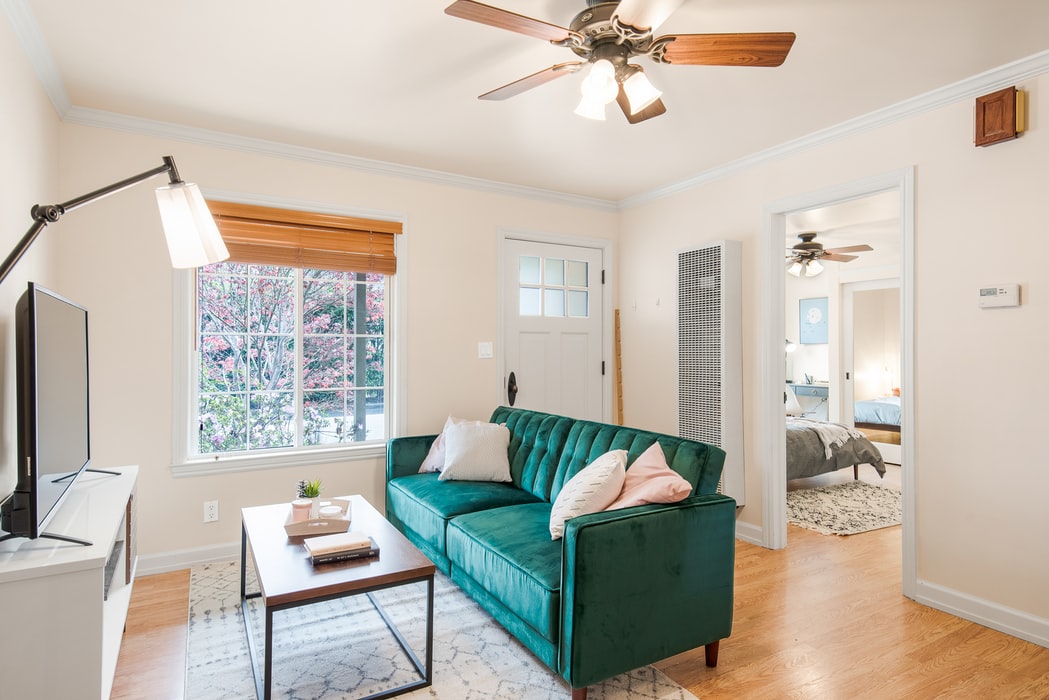 When the weather takes a sharp left turn toward a warmer season, your house may become stuffy and warm. Reduced airflow is never fun, but thankfully, ceiling fans can mitigate the problem somewhat while providing a sharp-looking centerpiece for the room or improving the overall look of your home's interior. Getting a ceiling fan is a great idea for improving airflow, reducing air conditioner bills by at least 40%, and efficiently cooling your home.
Since ceiling fans move and circulate air, they can be effective for cooling or heating a small room too. They don't generate cold air, though, they create a windchill effect by circulating air via the blades in a downdraft. When you're working with installing a ceiling fan in a small space, there are several things to keep in mind throughout the process. Check out a few tips we put together for installing a new ceiling fan in a small room or space below.
Consider A Unique Style
Ceiling fans are a remarkably versatile appliance. They come in such an array of unique shapes, casings, and styles that you're likely to find something to not only suit your taste but also your home's decor. During a renovation or re-decorating, style is kind of important, right? With that in mind, your ceiling fan should be as cool and stylish as possible without detracting from the room's overall aesthetic. There are so many different ceiling fan styles available—we couldn't possibly go into all of them in this article—so this is just a small sample of what the wonderful world of ceiling fans has to offer. Start with asking yourself what would work best for the room. Are you looking for something sleek, with a minimalist design, contemporary finish, and contoured blades? Go with a modern ceiling fan style. Do you want a cage around the light fixture? Caged fans are the way to go. Are you looking for something more classic, with a touch of country flavor or traditional design? Then try a rustic, traditional, or farmhouse fan. Looking for 19th-century craftsmanship with a 21st-century design? Then casual fans are ideal. Looking for a 3-5 bladed fan with a coastal vibe? Try the nautical style. Want tropical colors and higher speeds? Then a tropical ceiling might be the one for you. The sheer variety of styles give you plenty of options, so take your time deciding on the right one. 
Go Energy Efficient
Going energy-efficient is never a bad move for your home. Using an air conditioner in the summer can eat a lot of energy and power. Adding a ceiling fan to your home as a supplement to the air conditioner can actually reduce the amount of energy expenditure in your home. Moreover, it can effectively decrease the temperature by up to four degrees. In addition to the cooling effect a ceiling fan creates, it can also lower humidity in the space (giving the impression of a cooler environment). Be sure to turn off the ceiling fan when you leave the room to save additional energy.
Know About Installation Ahead Of Time
Installation is an essential part of adding a ceiling fan to your home. You can hire a professional to do it, but they'reeasy enough to install yourself. Once you've settled on how it's going to be installed, measure the room and ensure the fan is the correct size. For smaller rooms—which are around 8' x 8' to 10' by 10'—it's wise to go with a blade diameter between the range of 30-48 inches. For the mount, small ceiling fans work best with either a flush mount or a low profile mount. Since smaller rooms typically have lower ceilings, these mount types tend to perform best over time.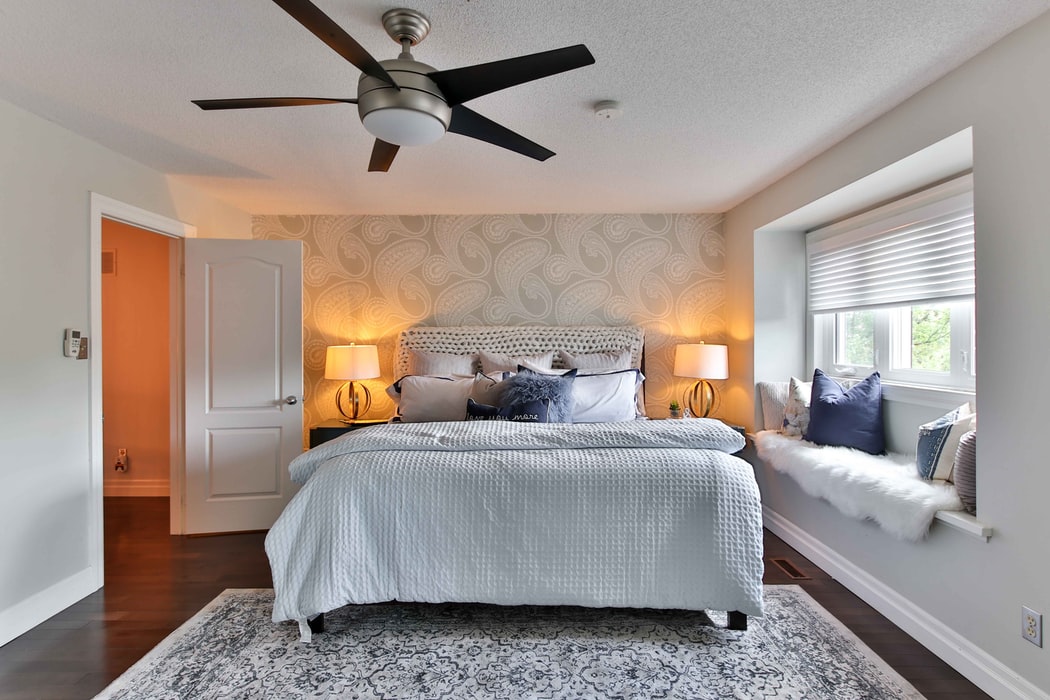 Add Some Lighting And Ambiance 
Ceiling fans in smaller spaces can significantly benefit the room. Working alongside some tasteful lamps or sconce lights, some ceiling fan lighting can add to the pleasant, warm atmosphere of a room. What if your room was recently converted from a walk-in closet, attic, or even the garage that didn't have a light source, to begin with? No problem there! Adding light bulbs to your ceiling fan can make it functional as the sole light source in the room. One, two, or three-bulb modelsare available, with a variety of light covers to add that little bit of extra sizzle to the design.
Get One With Remote Control
While lighting and other accessories can really make a new ceiling fan pop, it's useless without some kind of easy control. Sure, pull chains are a classic design, and wall switches work just fine, but do you really want to get up every time you need to adjust the lights or speed settings of the fan? Of course, you don't! That's why adding a remote control is a fantastic idea. Remote controls use radio frequency (RF) technology—just like the tech in your television remote—for fan control. Since it's an RF frequency, it doesn't depend on working Wi-fi or cellular signals to operate correctly. Remotes also come with little canopies or holders that allow you to safely store them when not in use. By virtue of this one accessory, you can have a great-looking, functional ceiling fan that should last well into the future of your beautiful home.