How Small Businesses And Startups Can Find And Approach Clients On Linkedin
LinkedIn is the world's largest network for professionals and businesses with an extensive user base of 675+ million users worldwide. Not only has it become one of the most sought-after hiring platforms but also a platform to generate sales and marketing.
Yet the small business owners are not as active on Linkedin as they should be. This is probably because they aren't aware of the network reach it provides that leads to increased client connections and eventually sales and marketing. 
To use Linkedin to its fullest, a small business owner needs to have a LinkedIn strategy. It includes a series of work to be done from updating Linkedin headline to engaging with prospective clients on an individual level.
Here are the top 5 tips on how to find and approach clients on Linkedin.
Make a Company page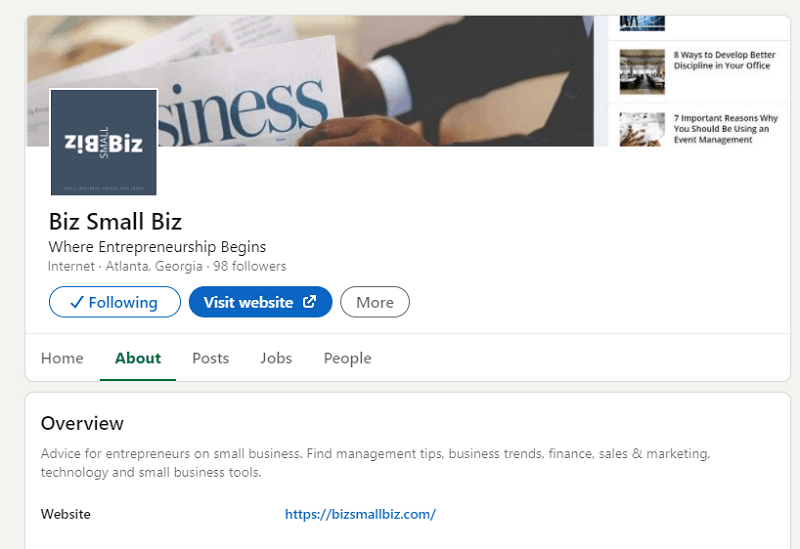 This is the fundamental step to climb the Linkedin ladder that would help you to gain clients. Create a Linkedin page as it will establish the presence of the business and increase its credibility.
It helps to display your brand to millions of prospective clients using the platform. The goal of creating and optimizing the Linkedin company page is to attract clients.
Here are a few tips to follow while creating a company page on Linkedin:
Make sure to update your company's profile image and banner

Write an intriguing "About Us" section to keep the readers hooked to the page

Fill in the other sections such as URL, address, company size, industry type, etc.

Keep the page updated with relevant information

Add SlideShare presentations, videos, published content, and infographics that can quantify the company's work

Incorporate the keywords related to your business on your company page
Make connections and build a network
The best part about having a company profile on a global platform is that it creates enormous opportunities to make connections with a diverse set of clients around the world.
But while you do that be wary about selecting the right set of individuals to connect with. Since the goal is to make connections that eventually will lead to an increase in sales.
Small business owners can leverage Linkedin profiles to find new potential leads and connect with them instead of making cold calls. You can send a message to a prospective client, exhibiting interest in their company or offering your services.
Remain active by participating in discussions, answering questions, liking, and commenting on the content in your newsfeed. Your reach on Linkedin is engagement-driven.
In order to target the right connections here are a few tips:
Import your email address book and send connection requests

Add existing clients to your company page 

Connect with people you met in a conference or a meeting
Join industry groups and create your own group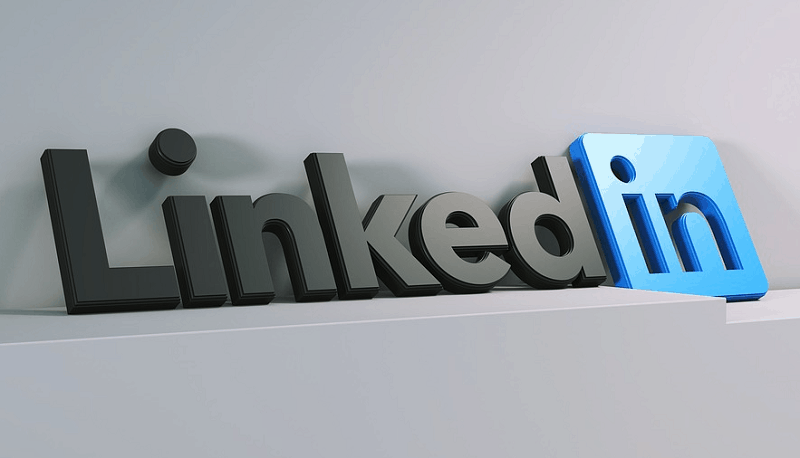 Join groups related to your industry and engage in those groups to share your expertise, achievements, tips, articles, infographics, and expand the network. 
Engaging in discussions and interacting regularly in those groups will help you to increase the credibility of your company and establish it as an expert resource.
Here is what you can do to find niche groups:
Find groups by searching industry-specific keywords

View connections' profile and look for groups they are a part of
Share and publish content
Linkedin is undeniably a versatile tool, which means apart from creating connections and engaging one has to provide relevant content on the company page.
The company content is targeted towards users that can help you increase sales and marketing. Using Linkedin for business purposes is a better idea than using other social media platforms. 
According to a survey conducted by Linkedin, B2B marketers prefer to use LinkedIn for content and business more than any other platform or channel, with over 94 percent distributing content on the LinkedIn network.
Here are a few tips on sharing and publishing content on Linkedin:
Share news, blog posts, new initiatives taken by your company, and industry-specific articles that highlight your company's expertise

Use targeted updates or paid sponsored updates
Cultivate recommendations and endorsements
Recommendations & endorsements are the best sources to showcase the company's profile and services as a credible source. 
These work just like testimonials and help you to grab the opportunity of liaising with prospective clients. It can include a recommendation of your company's services or an endorsement of your performance or skills.
These testimonials on the company's profile vouch for it as a legitimate business partner and help in generating leads.
Here is how you can cultivate recommendations and endorsements:
Ask your existing partners to write reviews and recommend your company on their posts

Start writing genuine thought-out recommendations for the companies and clients you have worked with.
Key takeaways
Social media has leveraged the prospects for small businesses to connect with clients. Using Linkedin would establish the company's credibility and build strong relationships with clients that would eventually lead to increased sales. Hence having your company's profile on Linkedin can undisputably be fruitful if the correct "Socializing Strategy" is followed.
The post How Small Businesses And Startups Can Find And Approach Clients On Linkedin first appeared on No Passive Income.