Building sheds are a great way to clear up space around your home, allowing you to store some items that might otherwise be taking up space in the garage or even in the house!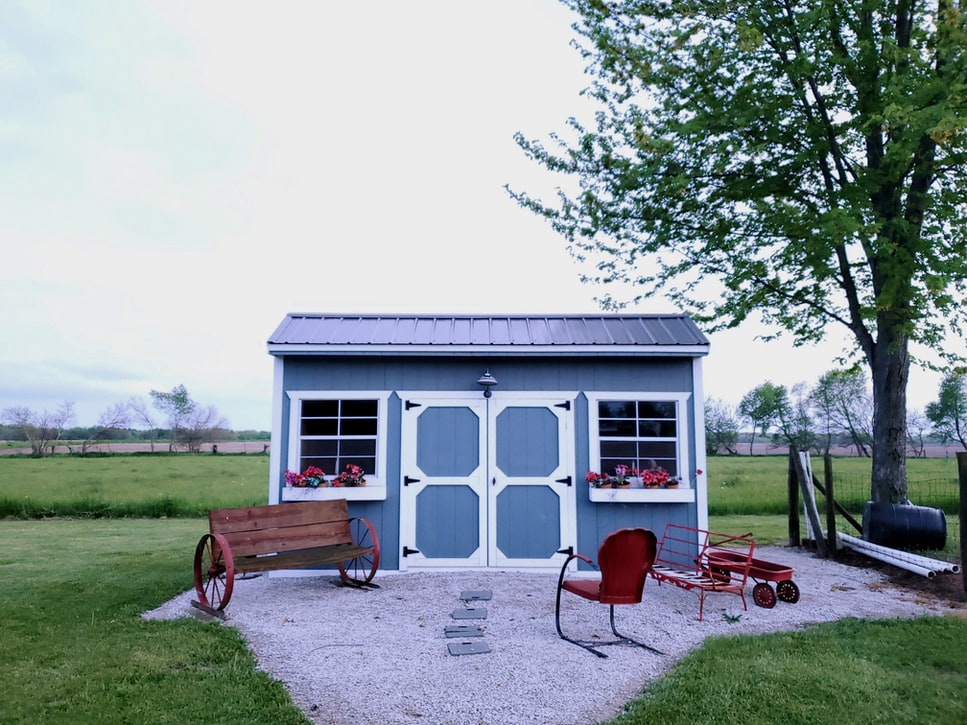 It's also great to have a shed for safely storing your outdoor items such as mowers, trimmers, and tools, keeping these things out of the weather and out of the hands of thieves. If you've already decided on creating and building a shed, follow these helpful tips to make sure the shed you build is perfect for your space and situation.
Choose the Size
Knowing what you plan to use the shed for maybe the most important factor when planning out your build. Consider what you plan to keep in the shed and ensure ample space for those items as well as a little extra room to move about. Another thing to consider when deciding on the size of your shed is the space you have on your property. Figure out exactly where you'll be putting the shed and take very precise measurements to make sure the shed will fit. Things to consider include trees, other buildings including the house, sidewalks, and Driveways.
Pick a Layout & Design
After you know the exact size your new shed will be, start looking at the layout and design you want. Where will the door be? Will there be more than one? How about windows? All of these things need to be considered to get the most out of your space. Other things to think about include overhead storage and the shape of the shed.
Opt for the Material You Need and Want
You must decide on materials before you can actually make your shed come to life. When considering the different materials available to create your new shed, consider both wants and needs. You need to take into consideration the weather, thinking of things such as wind, cold, heat, and precipitation. You also need to think about quality. As with anything a person buys, some products just hold up better and last longer. Do some research to make sure the materials you pick out to build your shed are going to give you the life and quality you need.
Decide on a Color
Not just any color will do when building a new structure on your property. Look for a color that will fit in well with existing buildings, especially your home. Generally, neutral colors look great in your backyard and tend to match with your house or garage better than bold colors. Look at grays and greens for the best match.
All the Other Extras
Once you've figured out size and materials, there are still a few other things to think about. Decide what size and type of door you need based on what you plan to store in the shed. Roller doors offer easy access to get tools and equipment in and out. Gutters are an important aspect of your shed to properly reroute precipitation and keep moisture out of your shed. Insulation, windows, partitions, and skylights are a few other things you may wish to add to your shed for the perfect design and ideal storage in your backyard.