How to Start a Profitable Google Ads Account for Your Shopify Store
Starting a Shopify eCommerce website is becoming more popular every day. The tools at the user's disposal make creating this store more accessible than ever. The real challenge is driving the correct traffic to the website and finding your ideal customers.  
Whether you are looking to promote your new product or have an existing store but haven't ventured to Google Ads, we'll guide you through the process.  
Many Shopify store owners have experience or start with Facebook Ads first. We've worked with multiple stores running Facebook Ads and transferred that success over to Google Ads.  
Google Ads is an extremely powerful product and one of the most used marketing platforms out there. But the learning curve is a little steeper than Facebook or Instagram. This means that some owners are hesitant to get started. 
 I'll review the major points and steps to take when creating your new Google Ads account. More importantly, we will share our tips for success. This article is written specifically for Shopify, but these principles can apply to any eCommerce Website builder.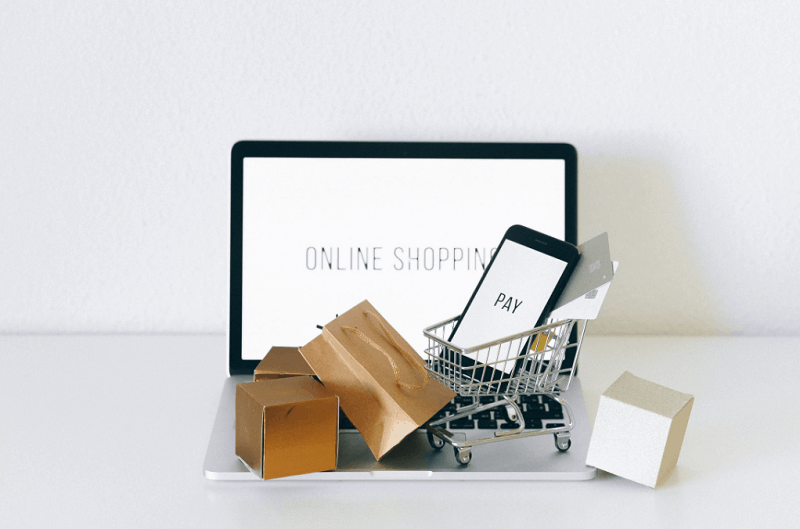 1. Make Sure the Correct Tracking is in Place
Conversion tracking is a critical piece for any Google Ads account and is even more critical for eCommerce businesses. You want your Google Ads account to show the actual sales and revenue from your Shopify Store.  
Fortunately, Shopify and Google have multiple integrations to make this as painless as possible.  
The first step is to add a Google 

Analytics

 tracking code to 

y

our Shopify website. There are default integrations for this

,

 and 

it 

is a pretty quick setup

 
Once this is complete, sales and revenue data will start to show in Google Analytics 

 
After adding Google Analytics, you can import the sales data directly into Google Ads using the conversion goals section. This is also a straightforward process, and your tracking should be up and running in no time.  
2. Import Your Products and Launch Google Shopping Ads
Google uses a product data feed to show your products in Shopping Ads. These ads are the catalog images commonly seen above Google search results.  
To match your product to the proper search, Google uses information like titles, descriptions, product types, and other data points to serve the correct product. Unlike search ads, which use a targeted keyword list to match your products.  
To set this up, you will need to create an account in the Google Merchant Center. This is where you will add the data feed. Then link your Google Merchant Center account to your Google Ads account.  
Shopify also supplies standard integrations to help create your product feeds. Depending on the number of products in your store, your feed can contain hundreds or thousands of individual product variations. If you had to input this manually, it could take hours or even days!  
There is a default 

Google Shopping 

Shopify app that will do most of the heavy lifting for you

 

Or there are multiple paid options that allow for more 

customizations

 
Finally, import your feed into the Merchant Center. Now Google will review all of the imported products. This process can take a few hours up to a few days.  
Within Google Ads itself, you create the Shopping campaigns. There are many best practices or strategies, but we recommended starting with a Smart Shopping campaign featuring your best products.  
With Smart Shopping ready, Google will match your products to the most relevant searches. From here, select your targets to set an appropriate target ROAS (return on ad spend). 
 At first, it may take Google's algorithm some time to start hitting your targets. But with enough data, Google will optimize towards the targets set.  
3. Create a "Brand" Search Campaign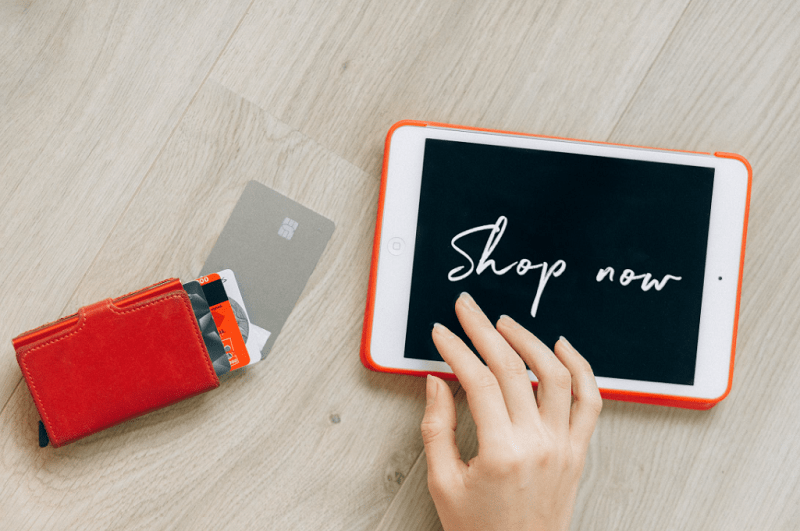 A fundamental principle for any Google Ads is to defend your brand term. These are the searches directly targeting your companies' keywords.  
It's important to bid on your brand term to control the traffic looking for your product, and so your competitors do not "steal" your traffic.  
Most of the time, this traffic is incredibly cheap, and it will not take much budget to show up on the top of Google's results. Since Google knows it's your terms, your keywords will take preference. 
This is based on quality score calculations, which is an 

entirely

 separate article

 
Additionally, when paid ad campaigns on Facebook, YouTube, or Instagram are pushed, searches for your brand will increase. This only amplifies the importance of directing these users to the correct location and not to competitor pages.  
4. Create a Competitors Campaigns 
Similar to how you need to bid on your brand term, you can bid on your competitor terms. This provides an opportunity to capitalize on competitors that are not as Google ads proficient and leave their brand terms open.  
We've worked with businesses that launched their products off competitor traffic

 

This traffic can be expensive, but when managed correctly products great results 

 
The only thing to watch out for is using any competitors' headlines in the ads. This is against Google Ads guidelines and can get your ads disapproved.  
5. Add Remarketing Audiences and Campaigns
Remarketing audiences refer to the users who have already visited your website. Using Google Ads or Google Analytics, you can target this specific traffic.  
Once you've created these audiences, you can go back into Google Ads and create display campaigns. Display campaigns are the image ads you commonly see on millions of websites.  
Create display ads based on your products and remarket to all recent visitors of your website. You can even use the data from your product feed to pull into the ads dynamically. This technique is referred to as "dynamic remarketing."  
Final Thoughts
Google Ads is incredibly in–depth and there are hundreds of tactics and strategies. These five techniques will get you started advertising on Google Ads. 
The points above are the most successful and fundamental items for all our Shopify store Google Ads accounts. Once this is in place, you can branch out and test multiple strategies.  
This is a guest contribution by Jim Fanara.
The post How to Start a Profitable Google Ads Account for Your Shopify Store first appeared on No Passive Income.