Why Is On-brand SEO Writing Critical For Your Business? Let's Do a Full Analysis!
Let's cut to the chase: SEO writing or SEO copywriting is a crucial part of your on-going SEO strategy, and if done right, it can play a big role in the success of your business.
In this digital era, SEO or search engine optimization reigns as the mile marker deciding how popular & visible content should be. Naturally, the best brands are aware that they need great SEO copywriting services to beat the competition.
But hey, here's a question – why, though? In how and what ways do SEO copywriting can be important to your business?
Well then, join us as we take a shot at answering that major question.
First Things First – What Is SEO Copywriting?
Put simply, SEO copywriting is creating quality content that brings together; you guessed it – both SEO and high-quality writing.
An excellent SEO Copywriting content will be well written with just a few repetitions and the right number of keywords. It should be informing, entertaining, and convincing – both for the users and the search engines.
To summarize, this means creating content that
Contains keywords – words or phrases that a potential searcher will use to find information online

that engages its readers & improve marketing

Have an overall premium quality, readability and is rich in reliable information
Done right, SEO copywriting can help amplify your Site's SEO, ranking better in the SERPs, which in turn boosts conversions &, thus, your profit.
SEO Copywriting Analyzed – Here Are 4 Major Ways It Can Help Grow Your Business!
Now that you know what SEO copywriting is, here's all the ways how it can be important for the success of your businesses.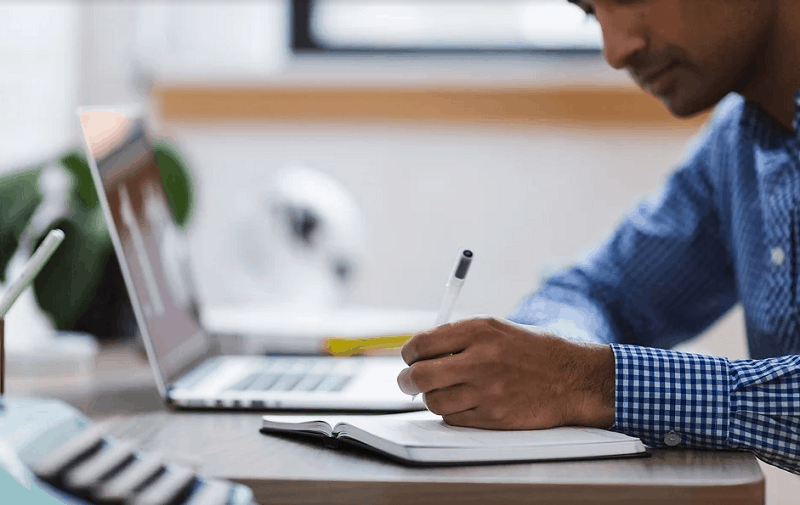 1) SEO Copywriting Helps Build A Consistent Branding
With so many competitors trying to land the same niche of audiences, you must put forth a cohesive front to your business so that it's easy for your searchers to find you & your business amongst all the noise.
In a bid to deliver a united front, perfect copywriting will ensure that all of the marketing collateral you create is consistent with your brand voice. Indeed, it's all about building an "identity" that people can relate to easily.
Take Apple.inc, for example. When people hear the term "Apple," it's not the fruit; rather, it's the Cupertino giant that comes to most of our minds.
Yup, such is the sheer awesome power that SEO marketing possesses.
(Besides, building a brand also brings about other benefits, some of which we'll be addressing in a bit – keep reading…)
2) SEO Copywriting Helps Drive Traffic
As stated previously, SEO copywriting can help increase the traffic to your sites, and traffic, as you know, is a key factor in your business's success.
Here are some top ways how SEO copywriting is going to attract traffic to your websites
Keywords

– with content efficient in keywords, users will be able to find your content faster in the SERP's and browse through your sites.

Backlinks:

 Using nice backlinks in your SEO copywriting, you can tap into their audience who might be interested in your content.

Marketing

– just creating & posting content alone won't do. You need to market it, make it seem more engaging. A good SEO strategy can help with that.
An efficient copywriter must create content relevant as people (and search engines) want to be up-to-date with whatever they are searching for.
3) SEO CopyWriting Helps Build Trust
As a brand's popularity increases, so do its trustworthiness. The more trusty a website is, the more inclined search engines will be to promoting them (the ultimate goal of SEO) to give users reliable and useful information. To build trust, one needs to connect with their audiences emotionally. A trained SEO copywriter would know this & he'll create content that engages its audiences to work upon their impulses, thus building a sense of reliability.
Linking externally, especially to authority sites, is one of the easiest ways to enhance your trust factor. This shows search engines that contents on your sites are trustworthy and worthy of being ranked, shared, and promoted.
Not just trust but SEO copywriting further helps to build a sense of expertise and authority, both of which are crucial driving factors to high SERP rankings.
4) SEO Copywriting Helps Improve Conversions
Don't ever forget: Words Sell. And being so, a well-written copy can offer a huge push to turn your visitors into paying customers.
Wondering why? Because a huge pillar of SEO Copywriting is all about using words to persuade its readers into taking action that's beneficial to you. Naturally, this kind of next-strep action can't be triggered via any simple content. You need one that's specifically built for it – a content that will appeal to its readers emotionally to well… pay up.
Obviously, creating such focussed content will be very hard and is best left only in the hands of a well trained, creative SEO copywriter.
SEO 101 – How To Create Good SEO Copy-written Content?
Now that we have seen how SEO copywriting can help improve your business, the next question will probably be, "how to create such engaging content?"
Well, here are some things to consider.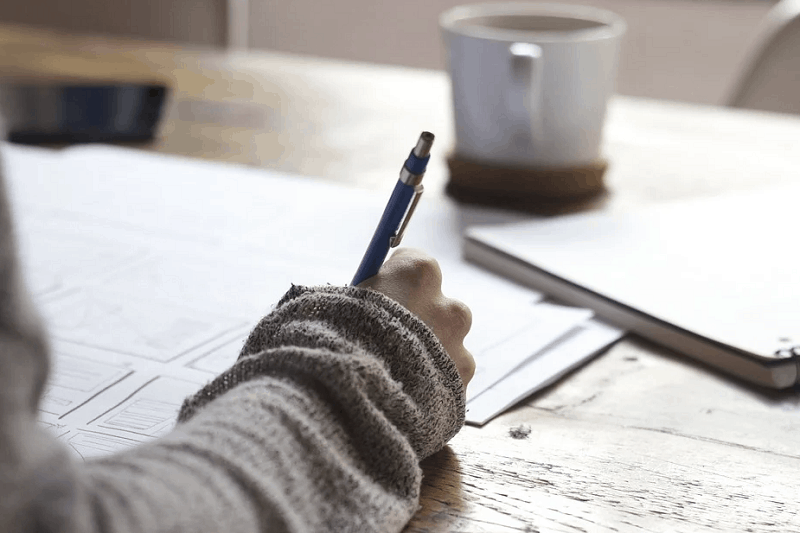 1) What's your goal? What do you want to achieve?
To create quality content, you have to know all about the topic and what your end goal is so that you can customize the wordings to make it happen.
2) Get your SEO game sorted
Keywords are important, and so are good backlinks. Use them only where they are necessary and never overstuff them in your content – search engines don't like it. Focus on creating content that is balanced with both SEO & good information.
To create an SEO focussed copy, you can also leverage major SEO tools like UberSuggest, Majestic, Ahrefs, SEMRush, Mangools, etc…
3) Root for originality (always)
Not only readers but search engines too value contents that are truly original. Remember, people are searching for the things they don't know. If you can offer them things your rivals can't, they are sure to come flocking to you as new info.
 SEO Copywriting & Business Success – The Conclusion
Indeed, creating good quality, effective SEO copy writings are hard. In fact, if you are not sure, it's better to just outsource it as letting the professionals do it can offer you a better chance of getting ranked high in the SERPs.
Whatever the case, don't go overboard with your SEO. Use it in moderation – just enough to push your content across the SERP lines. It also helps a lot to make your content more conversion focussed as you can still get the best ROI from your marketing. For best results, make sure to focus on other things like site performance, speed, aesthetics, and other on-site stuff as well, as they too can impact your SERP rank positions.
Don't forget; even with the top SEO copy, results will not be immediate. It WILL take time & eventually, it'll turn out to be a very sound investment.
The post Why Is On-brand SEO Writing Critical For Your Business? Let's Do a Full Analysis! first appeared on No Passive Income.